Two months ago (or more, who's counting) I posted pictures of our kids' bathroom,
here
, and said I was going to be doing a bit of a makeover.
Well I have started!
I hung curtains on either side of the tub
Not much now, but even so, they've made a big visual impact from this before pic:
I am planning to paint them with yellow chevron stripes, and move them further up the ceiling. Right now they are knotted to keep them from hanging on the floor and serving as a mop. I think I'll put some sort of hooks on the wall to pin them back while the little waterspouts are in the tub.
I put in a new mirror and it made ALL the difference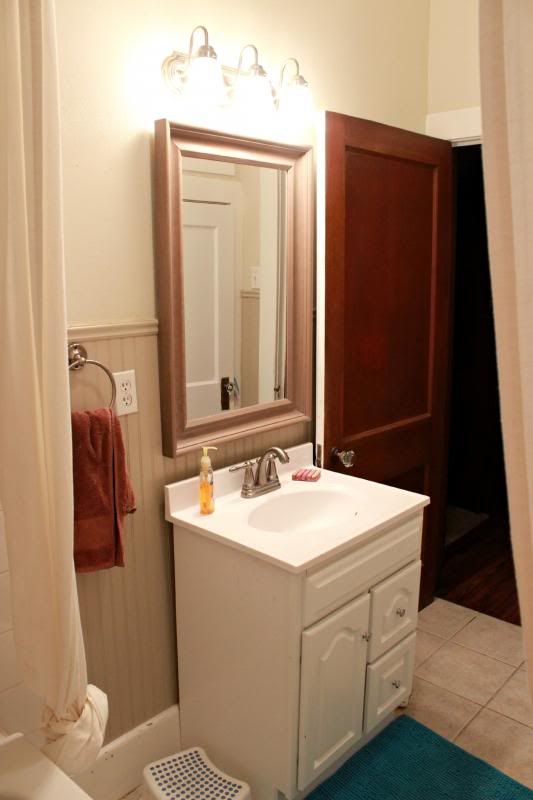 Compared to this before:
I even tidied up the closet
But really, anyone with lots of small children know that something can be absolutely immaculate one morning, and look like no one has cleaned in 3 months by that afternoon. That's basically what happens with that bathroom closet. I just wanted to throw it in because I'm hoping to label and organize a bit better, so it won't just look nicer but will hopefully stay that way for a little bit longer.
So that's it for now. I got a shelf with a terrarium, too. That will be going on the wall behind/above the toilet. I also have really wanted to hang something in that window, but I'm just not sure what yet.
Hopefully this really will be finished up soon, and I'll be posting the official before and afters!
I'll also promise to take semi-decent pictures. Like ones where there is actually light outside. Sorry!
And one last thing I just have to share... An awesome find I scored at a local antique shop! I took the pictures tonight just to have something up on the blog, so they also aren't the greatest, but you can at least get the gist.
I scored this awesome trunk for just a whopping $29!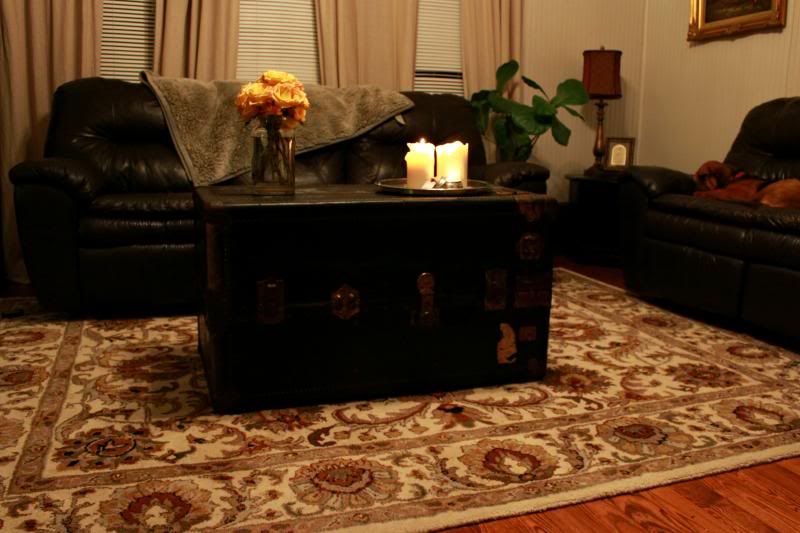 It's so hard to see, I know! Sorry!
It still has some of the travel tickets stuck on it. They're all ripped, but I've been trying to sort of decipher what they say.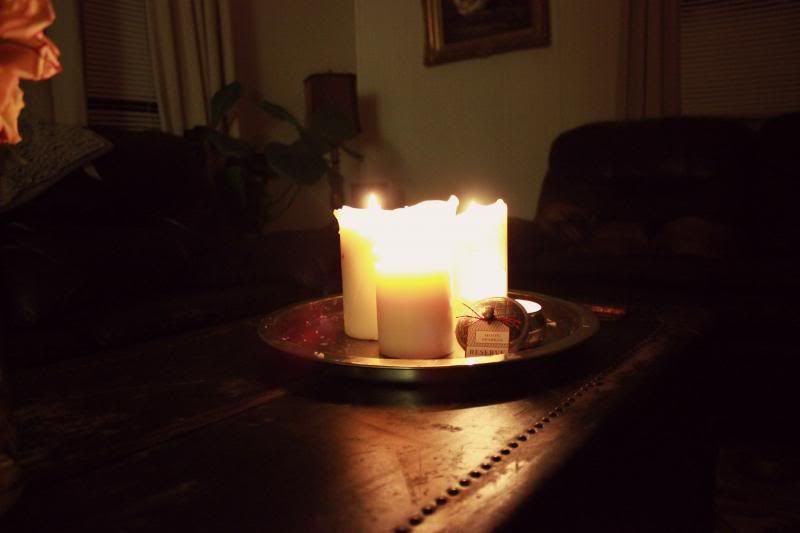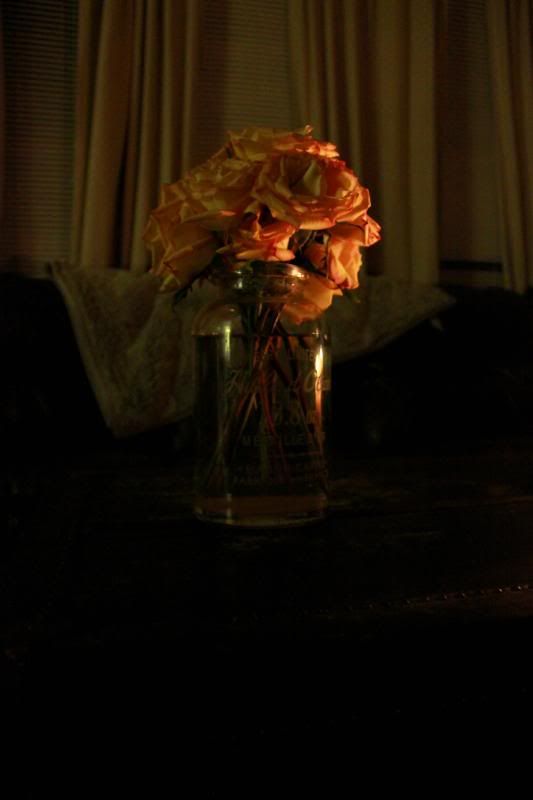 This is my favorite scene (aside from my children sleeping) each night in my house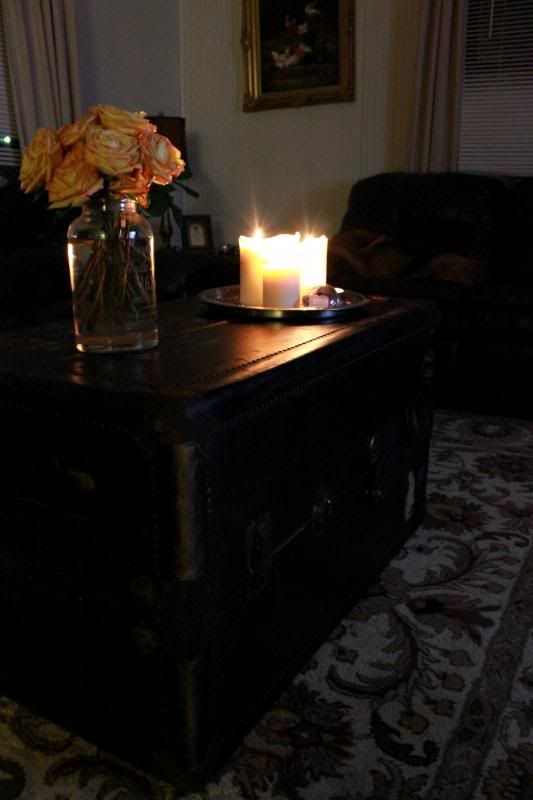 So cozy, so comfy.
And speaking of which, I am really trying to work on getting more rest. So I am going to wrap it up.
Hope everyone finds themselves somewhere cozy and comfy while these tundra temps reach across the US!