Since I totally missed the boat for Christmas gift idea lists and the like, I decided I'd post something about the next coming holiday... The New Year.
I know, I know. Christmas isn't even here yet. But it's fast approaching, and one thing I like to do every year between Christmas and the new year is update my calendars.
Over the last few years my calendars have evolved. In the beginning I always had a wall calendar, usually one with pigs, because I love pigs. And that's where I wrote the few things I had to do in a month.
As things became a bit more hectic keeping schedules for multiple people, I switched to a desk calendar. This also allowed me to write down and record bills paid each month and have a 'quick look' type feature in my own handwriting.
That has now given way to excel spreadsheets for our bills, expenses, investments etc, and a personal planner that I can keep with me in my purse anywhere I go so I can pull it out on the fly and know when and where I've got something going on.
So I was absolutely delighted to come across these new May Designs personal planners and notebooks that are super customizable.
They were cute and trendy, and after an appearance on Good Morning America I think it was, on Thanksgiving day, they ran a 50% off code, so I had to check them out.
I'm scrolling through the options, and it's ikat design after chevron, which is great, but nothing was jumping out at me. Not until I saw this...
I mean really, nothing quite screams "Amy" like pink and dinosaurs and stars. I was sold right there. But the possibilities were seemingly endless. From the print of your book, to the shape, style, and font of your name or monogram, to whether you want the book to be a planner, a food journal, or just a doodle book. It's seriously awesome.
Hell yeah, it is!
By the way, this is what my children were doing while I snapped these few photos.
All of those bags of sand ended up getting dumped into that box, and then she wanted to "help" mommy by clearing off the island when they were done and all of said sand went all. over. the. floor. It was really an outside activity but we've got some gale force winds going on here right now, so that wasn't really an option. It's cool though, when I feel the sand sticking to my feet for the next three weeks, I'll just close my eyes and pretend I'm on the beach in Bora Bora.
Ok, but back to the planner...
They have full month views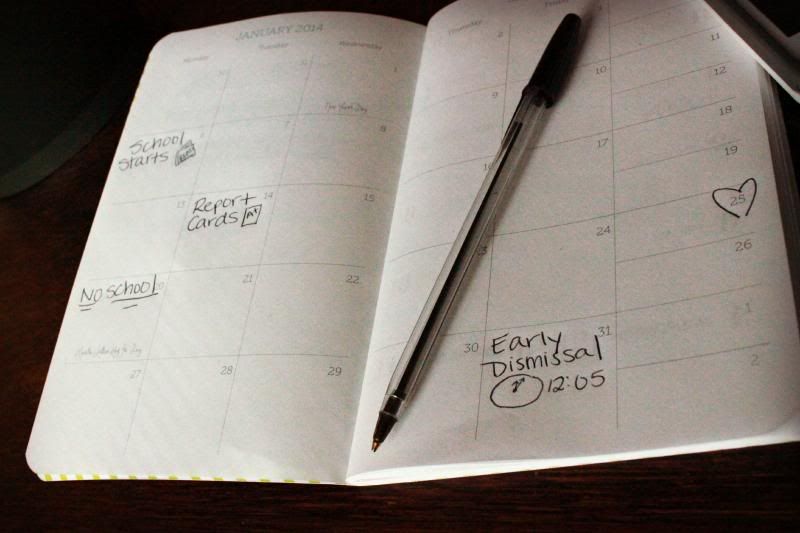 Plus weekly breakdowns for more detailed notes
I keep all of my contact information in my phone and sync it to our iCloud, so although that's not a part of the planner that didn't really bother me.
I just feel there's something so cathartic about writing it all down.
And last, but not least, if you are anything like me and make the same damn new years resolutions year after year and never keep them, you can save yourself an extra step and just go ahead and write them in here at the end...
The only draw back I see so far is that the cover is a bit flimsy for the amount of abuse I rain down on it, so it would be nice if they sold a thicker plastic cover as an option. But other than that, I'm super stoked about my new pink dino planner.
Check them out here:
MayDesigns.com
And be prepared for 2014 baby!
Hope everyone has a great weekend!
**I am in no way, shape or form affiliated with May Designs. I just really like pink and dinosaurs and attempting to be organized.