While dinner was cooking this evening we did something we haven't done in months.
We went outside to play.
It is has been so incredibly hot, muggy, and mosquito-y that it's not even worth it after about 11 am unless a sprinkler or hose is involved. But this afternoon, with a pretty wicked breeze and the sun tucked in behind some gray clouds, we got our learning journals and crayons and went outside to look for any signs that Fall just might actually be approaching.
I told the girls to go and look for anything they thought was a sign of the seasons changing, even though a few scattered dead leaves is about all we have to show around here.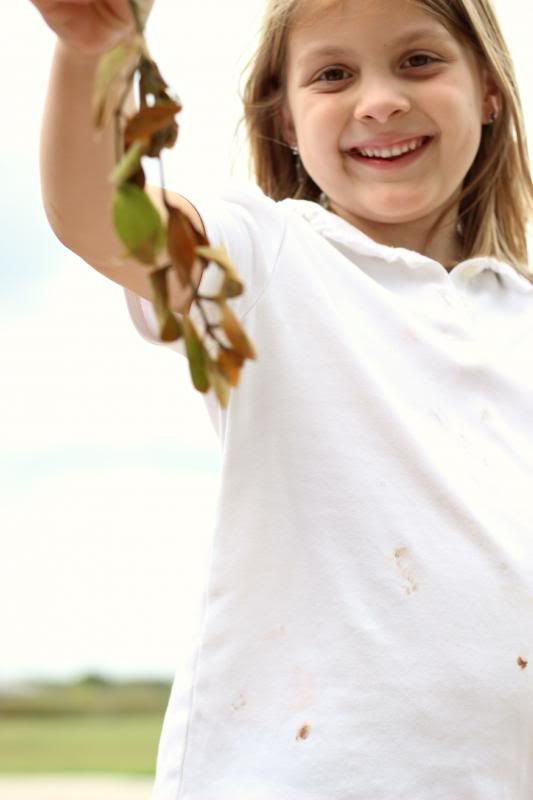 This was little man's first real adventure outside on the ground where he wasn't relegated to his stroller. He didn't scream or cry because of the weird textures, and he only tried to eat 6 crayons, 4 rocks, and one bug. I call that success.
We made leaf rubbings and tried to guess what kind of trees they came from. (Hint: Mommy has zero clue about trees, so we just started making up names. These leaves came from a Snauzeberry tree)
And we drew the things they couldn't pick up. Like the rain and the wind be invariably get before it goes from miserably hot, to kind of cold but we think it's the Arctic Tundra outside.
Have I mentioned how much I absolutely adore having a boy? Not that girls can't play with trucks and tractors, but there has been a definite increase in those toys since he's arrived in our home.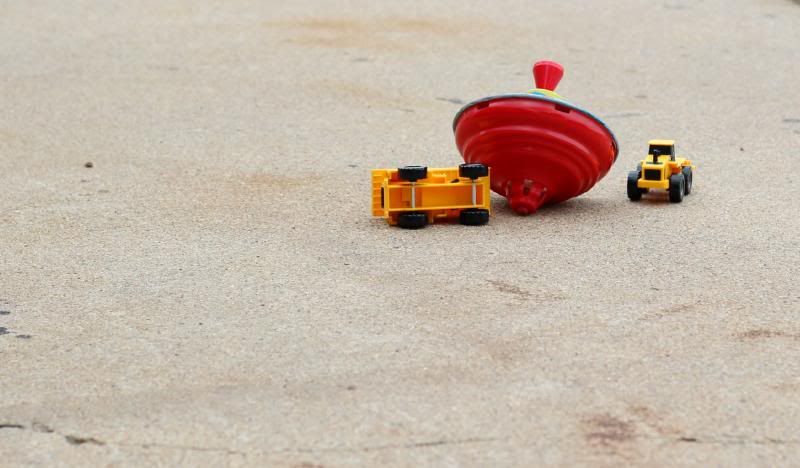 His little hand is so smooshy I could die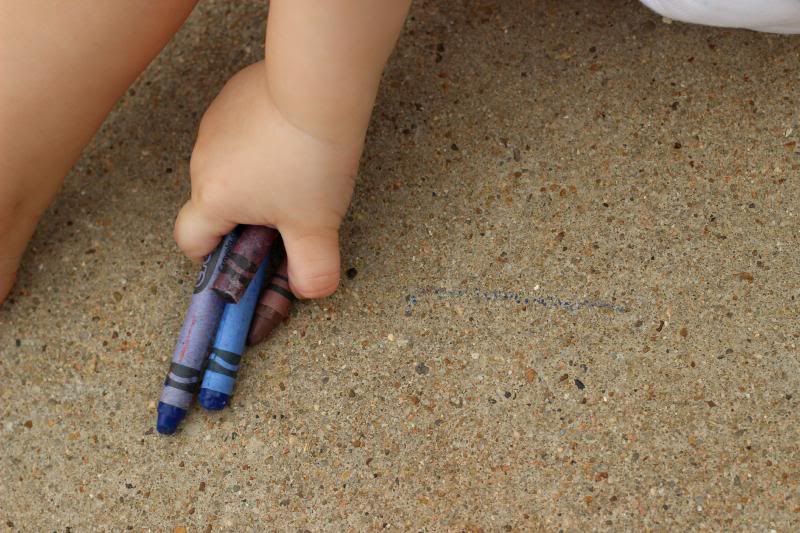 And her little face is so smooshy I could die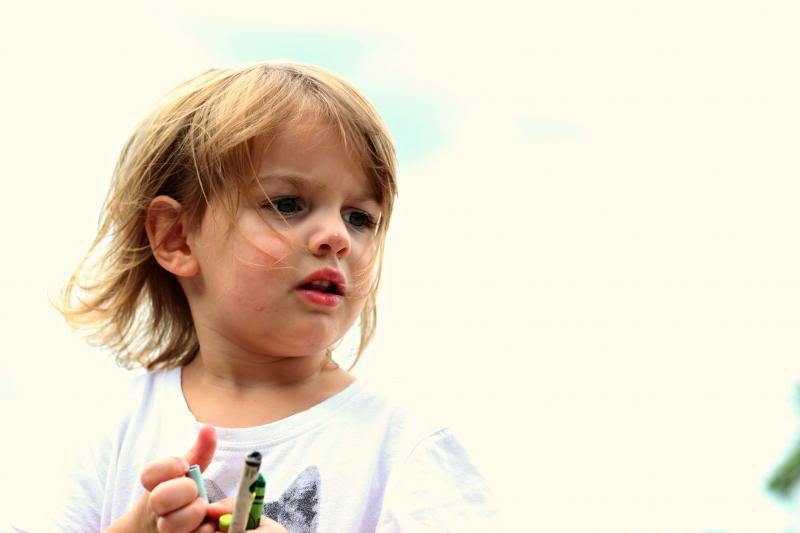 Then we did one of my favorite things. We went to get eggs.
This baby cannot put her shoes on the right feet to save her life, even when I put them on she tells me "No! Dat one goes on dat foot!" We tried the sticker thing once, where you cut it in half and makes the two sides match to put them on, but that lasted about .3 seconds before she ripped them up and stuck them on her cheeks
The big girl rite of passage... Crossing the cattle guard without help or holding on to the rail
And there are the chickens. Ok, so, if you don't like chickens you should maybe reevaluate your life. These things are AWESOME. They are like mini velociraptors running around in your
yard
!
Look me in the eye and tell me that doesn't look like a dinosaur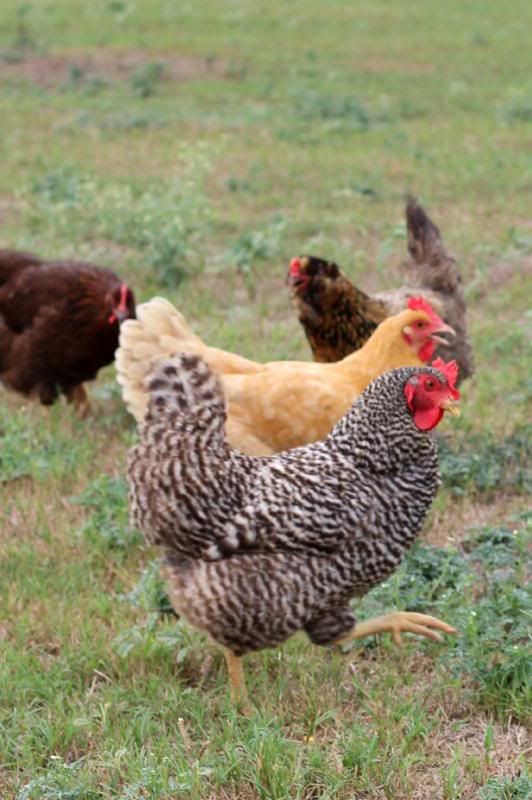 Whatever, you just clearly haven't seen Jurassic Park enough
She a bad broad
And while I collected these things...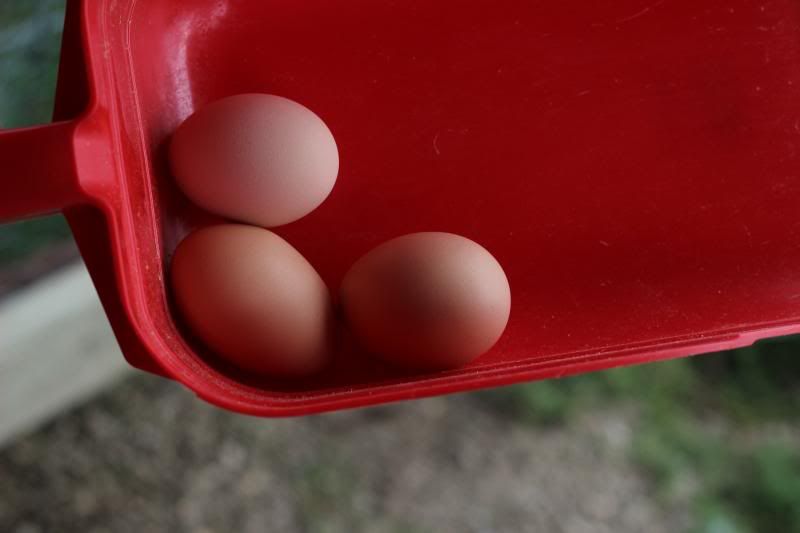 The girls did this, which, knock on wood, has still not resulted in some crazy rash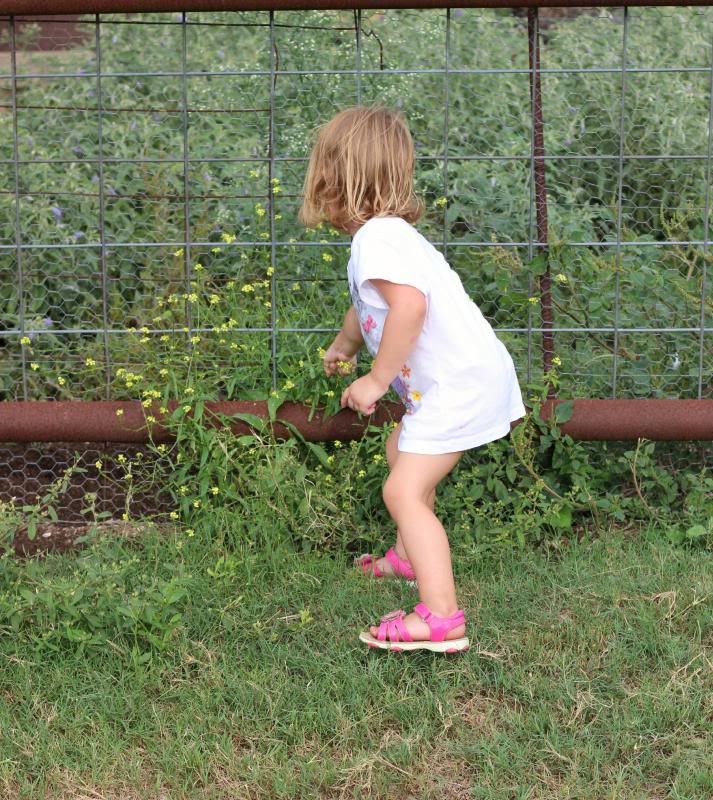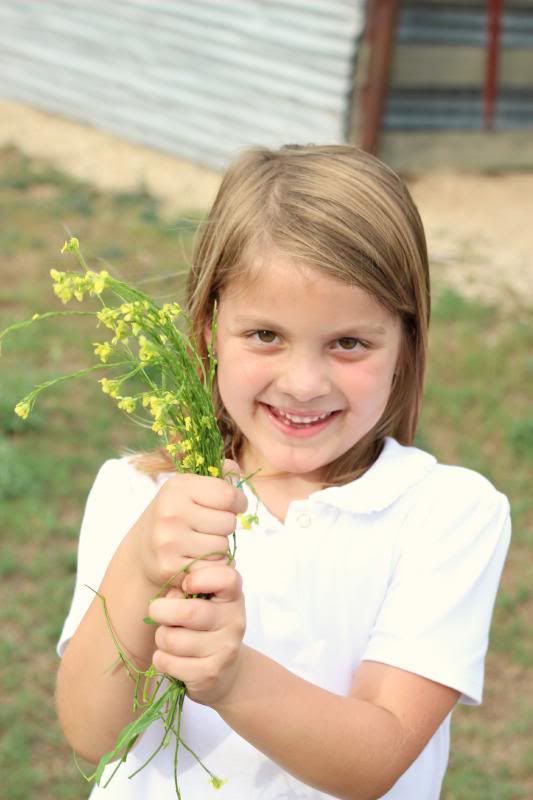 I felt like we were the Summer equivalent of the groundhog. Maybe a hedgehog? Those things are
so
cute as babies. If you don't know, Google it. Seriously, Google it right now.
Where was I? Right, Summer hedgehogs. We were like Summer hedgehogs, appearing from our cool dens after a long, bright, hot summer and we didn't melt, making it safe to announce Fall is coming, and there will not be six more weeks of Summer.
And the crowd cheers! Hip hip Hooray!
... ok it's gettin' a little weird now. I should probably go to bed. So on that note,
bring it Fall
! We're ready for ya!