I have this dream where I'm this fantastic gardener, and I get "Yard of the Month" award from our town newspaper (yes, that's a real thing), and that one day it grows into this amazing space and Southern Living is calling me asking to send a scout because they are considering me for a feature in an upcoming issue.
You're laughing right now if you have ever been to my house though, because 'sad', 'dying of thirst', and 'choked by weeds' are pretty accurate descriptions of my current garden state.
Cut to two years ago, and you'll see a scene of me sitting on my couch, reading articles about easy to grow plants and flowers when I see this magnificent picture of hydrangeas highlighted at the bottom. You know the ones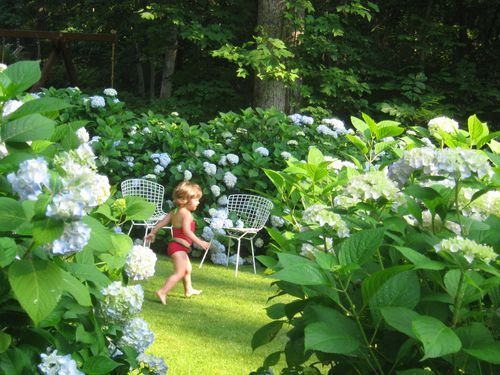 So I start reading all about how they are just the quintessential southern flower.
I'm sold.
Then I read more.
They require moist soil, amended with lots of organic matter. *Red Flag*
They do best when planted on the North side of your house *Red Flag*
They require sun to bloom, but not too much sun or they'll wilt. *Red Flag*
These plants are easy to care for
once established
*BIG Red Flag*
So naturally, french 'Nikko Blue' hydrangeas, the hardest to grow and care for, were my number one choice for the flower bed directly in front of our house
After 2 years, here is what they look like today
Here is a better close-up view of the little nugget in the middle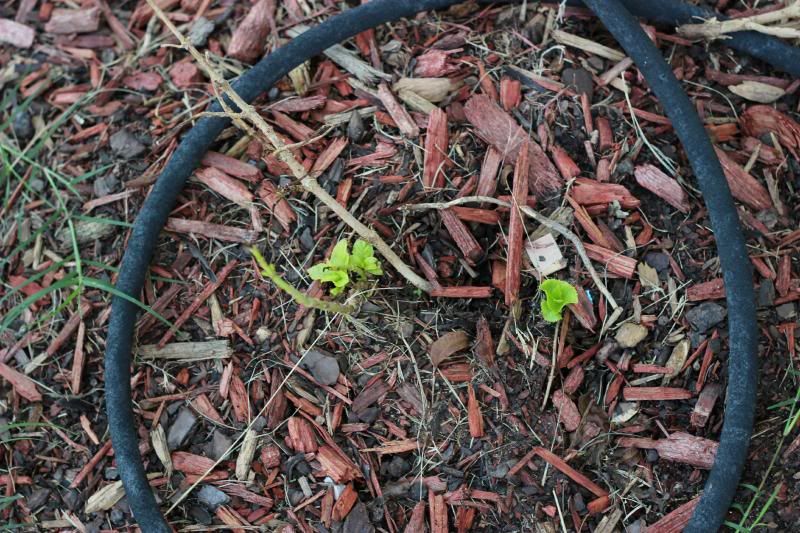 So today during nap time, I set out to try, one last time, to right my wrongs and please, please, please let these things grow before my husband rips them out of the ground, Amen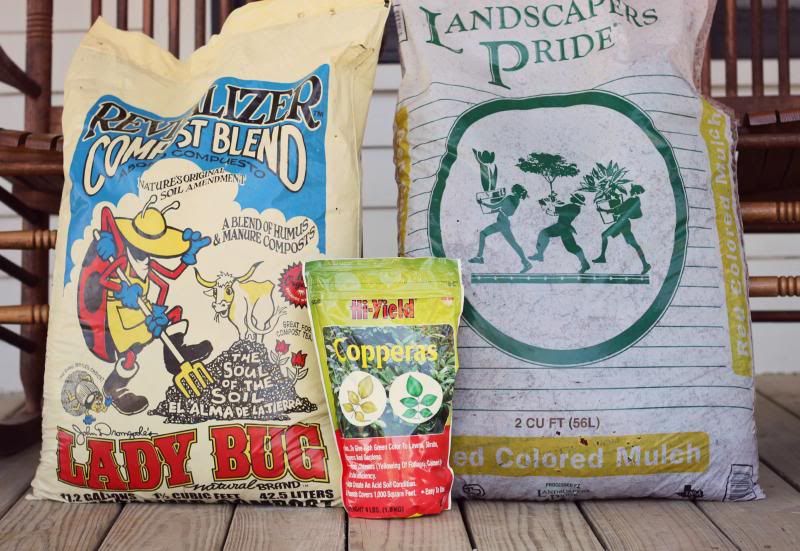 I have had a lot of success with Lady Bug products, so I picked up a bag of their compost, some Hi-Yield Copperas because I read that the reason my leaves are so light/bright green is because of an iron deficiency and that stuff is supposed to help, and then some pine mulch to
smother the weeds I'm too lazy to pull
create a moisture barrier and cooler environment for the soil below.
P.S That is
not
red pine mulch, that is red
colored
mulch. Very likely not the same thing, but it's what was loaded in my car, so that's what I used.
I dug a little trench around the drip line
Elvis supervised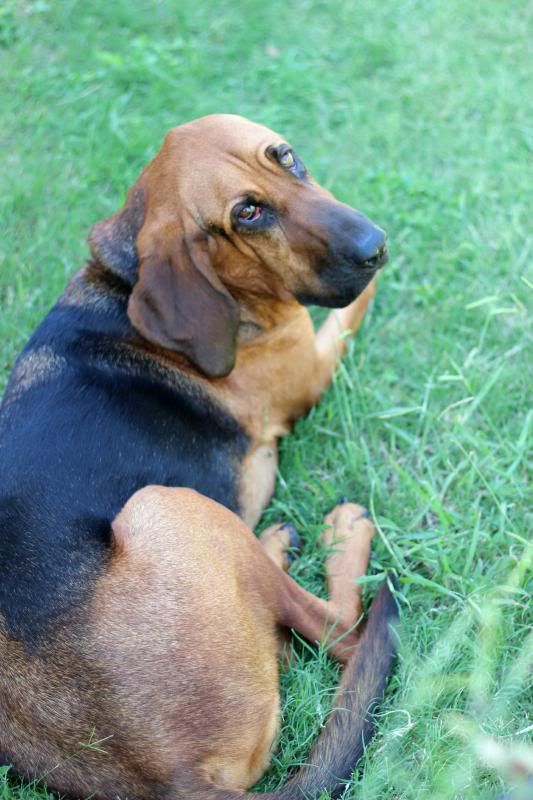 I filled it in with the compost, then I applied the Copperas
(Sidenote: I have no idea what 'Copperas' is, it's just what it said on the bag and I know it's the iron stuff, so yeah)
The directions said to apply half a pound per two foot of height for the shrub
So being the type-A personality that I am, I applied the very scientific measurement of '
some
'
This of course brought out the weirdo kid in me that did things like seances and played with Ouija boards, and I felt super cool like I was laying out a chalk circle to keep bad voodoo spirits out. But you don't have to do that though, you can just put your stuff around the drip line, water it in and call it day. Whatevs.
Then I laid out the mulch.
I had help
And this was the final result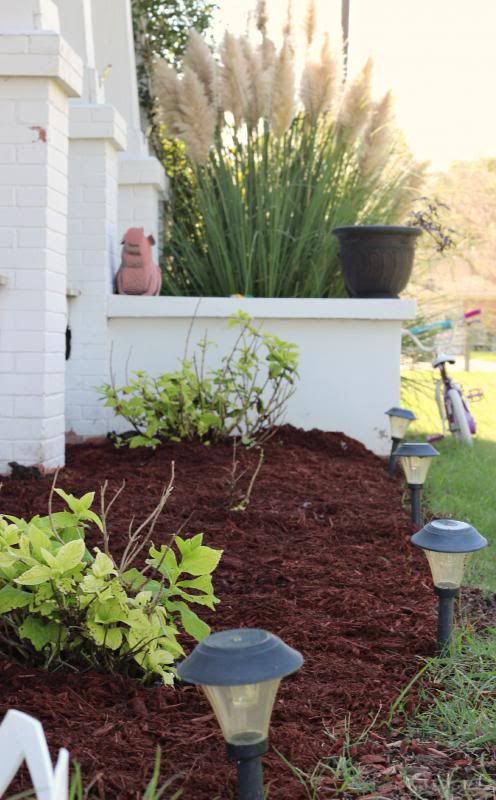 Light a candle and say some prayers, y'all. They're gonna need it.