I read a few blogs. A couple really big ones, ones where the authors have #1 New York Times bestselling books, and others that are much smaller, Pinterest phenom types. They're all great, and they all do one thing - inspire me. I'm hoping to do that too, maybe. Not that anything of mine is just so amazing that people would want to be like me, but in a way that maybe someone will read a post and be like 'Pshhh if that girl can do that, then so can I!'
Right now my blog is pretty rudimentary. I have a general idea of what I'd like to do with it, but like lots of things in life, it's easy to talk the talk, we'll see if I can walk the walk.
Currently, I have a lot of categories. House, because seriously y'all, I have a list that could stretch to the moon and back of projects I want to do around here. And I love home stuff. I could read house decorating magazines, articles, and blogs all day long. Have you ever seen that quote that says "If you could do anything in the world, and know for sure you wouldn't fail, what would you do?" Well, me? I'd develop real estate. I love kids and teaching, I love to run, I love to pin things on pinterest, but I do declare, I am enamored with this dream of "flipping" houses. Since that dream is far off, then the next best thing is focusing on my house that now, a handful of years later, is still not anywhere close to being "finished". But are they ever really? Here's a good before picture...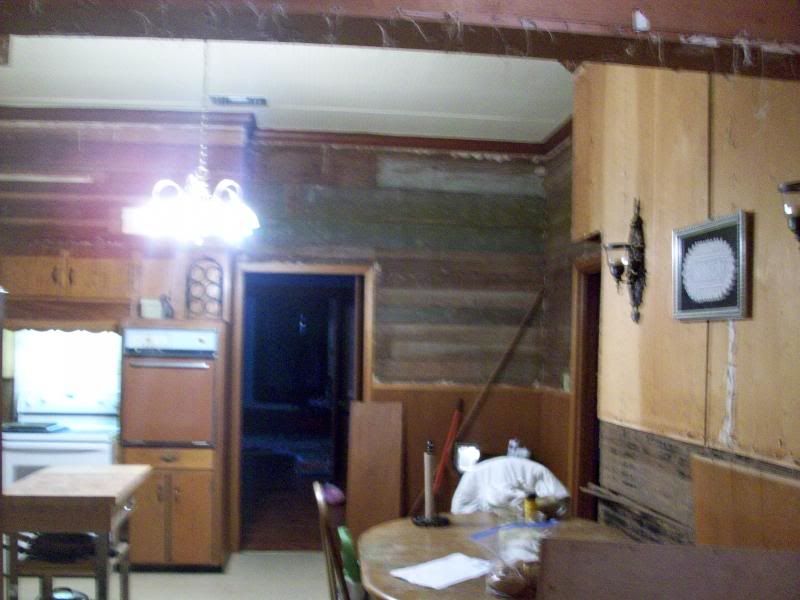 Ok, so it's incredibly blurry, but it's definitely enough that you can get the idea. Everything in our kitchen was functional, it was just that it was all put in 30-40 years ago. Dated was an understatement. We've done a lot of work, but we've got a ways to go. I'm so excited to see this one through. It should be finished by spring.
I have 'Garden', too. Another hopeful pipe dream of mine that I am aiming to see to fruition this spring. I see raised beds in pretty formations. A great fence, awesomely pinteresting decor. This is what is looks like right now though... so ya know, lord help me: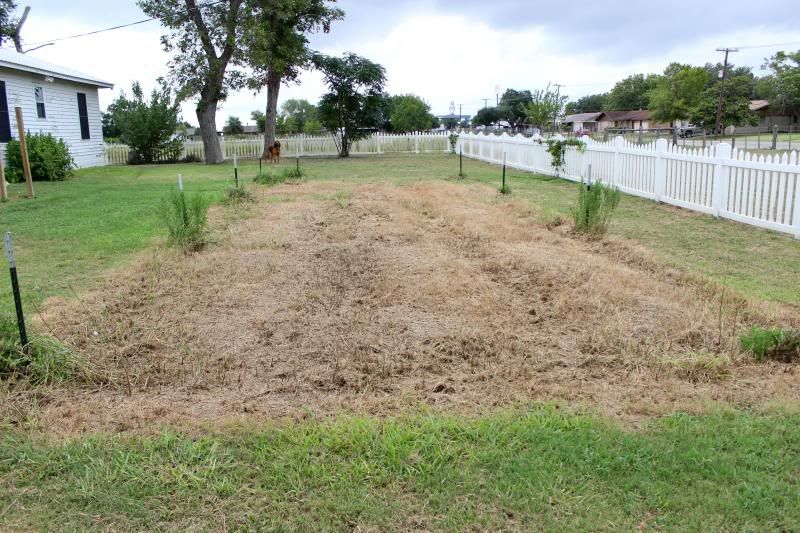 Plus I've got these neat feathered friends and we're planning on building them a whole new coop soon. They go in gardening because chicken poop = fantastic fertilizer.
Hay girls, hayyy!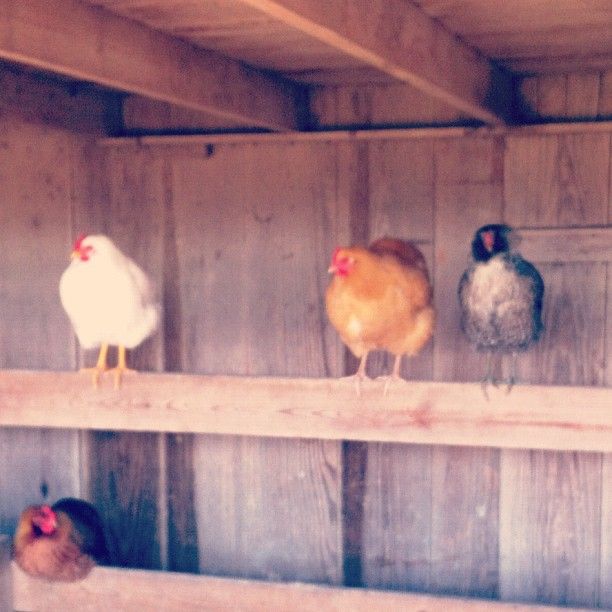 Again, blurry... I'm working on that.
And that gets us to 'Learn'. I do so many things with my babes around the house. Most times it's all things I've found on other sites (by that I of course mean Pinterest), or magazines, or NickJr commercials. But sometimes, I come up with things all by my big girl self, so I'm thinking I'll share those too.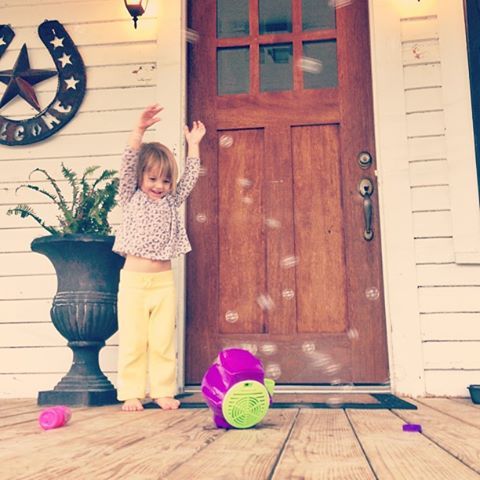 There's 'Make' right now, and honestly, we'll see how far that goes. I am
way
craftier in my head than I actually am in real life. But for now, it stays. Pipe dreams folks. Maybe that's what I should have named this thing?
'Me'. Well, it's exactly what is sounds like. In motherhood, it's really easy to lose 'me', so I thought this could be a fun way to share my favorite new nail polish color, the shampoo I'm currently loving, or a little bit of fashion, because sometimes I run across fashion blogs and I'm all, I wanna do that! So, why not?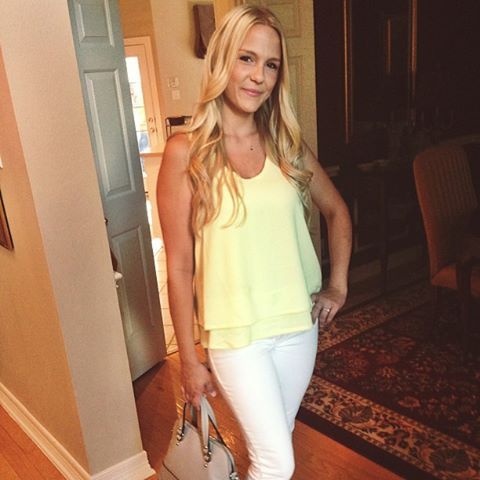 Top:
Rachel Roy
* Skinnies:
American Eagle
* Bag:
Kate Spade
Ohhh, see? That was fun!
And saving the best for last, 'Love'. Again, not too many questions need to be asked. Whatcha see is whatcha get! This will be the little slice about all those things I hold nearest and dearest. Like this dude, my main squeeze:
I just like this picture because it looks like he's wearing The Yamaka of Fire. He's not wearing a yamaka at all though, we're not Jewish. Not that it matters, but just in case any young Jewish men happen by my blog, this hasn't actually been done yet so you can totally steal this idea, you'll be most fashionable one there. So 'right now', very Hunger Games. Ok I'll stop talking now.
And my little squeezes: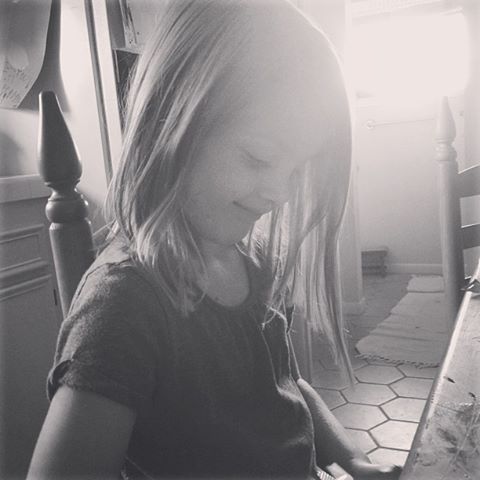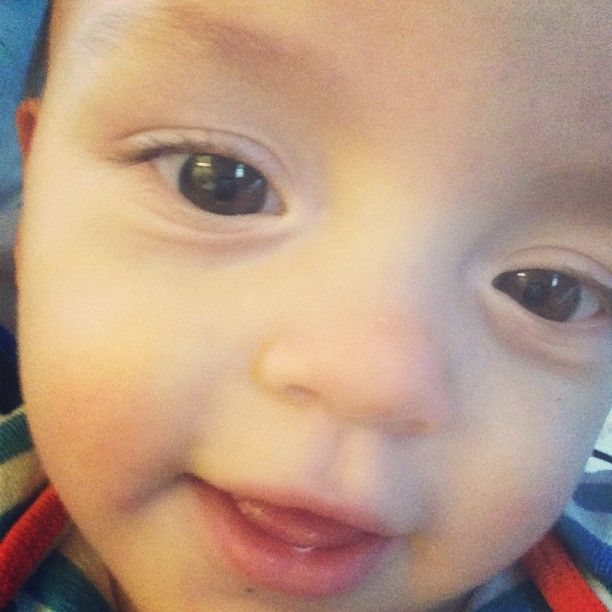 I guess this would be considered a lifestyle blog, but I think that sounds kind of silly. Generally, when I think of lifestyle anything, I think of it as being spearheaded toward a certain subject like natural living, high powered socialite scene, travel, paleo eating, and on. But this is just me, and stuff I like, and I hope you like it too.